Copyright © 2011 James R. Clifford. All Rights Reserved.

A National Indie Excellence Award-Winning Finalist




EVENTS





INTERVIEWS




PHOTOS
2011

October 12

Gave speech to Mount Pleasant Toastmastes on Vlad Dracul. the real life inspiration for Bram Stoker's Count Dracula.

September 21

I had the great pleasure to speak to 125 women of the East Cooper NewComers Group. I discussed Colonial Charleston's colorful history and some of the interesting characters that lived during that time period and what it was like to live in Charleston in the early 1700's.

July 27

I gave a speech to Mt. Pleasanst toastmasters. The talk was about my article The Creature From Jekyll Island aka The Federal Reserve.

May 25

Talked to Mount Pleasant Toastmasters about Blackbeard's Gift including the colorful life of the unlikeliest pirates ever-Anne Bonney

APRIL 13

I gave a speech at the Mount Pleasant Senior Center sponsored by Stickey Fingers Restuarant. My talk kicked off the Blessing of the Fleet Week and we had a great turnout.  My talk focused on what it was like to live in the early 1700's and I had fun discussing Charleston's colorful history and some of the historical people that were in my novel Blackbeard's Gift including Stede Bonett, Blackbeard, and Anne Bonney.

April 7

I had the pleasure of being invited to Pinckney Elementary School to talk aboout reading and writing with 300 fifth graders.

March 23

Gave a speech to the Mont Pleasant Toastmasters about my book Blackbeard's Gift and life in Charleston in the early 1700's

September 30-October 1

Set up Ancient Coin Musuem booth at the Whitman Coin & Collectibles Expo in Philadelphia, PA . Gave speech to Boy Scout Club about ancient coins and my novel Double Daggers.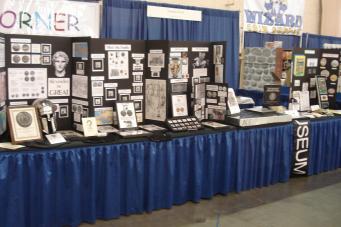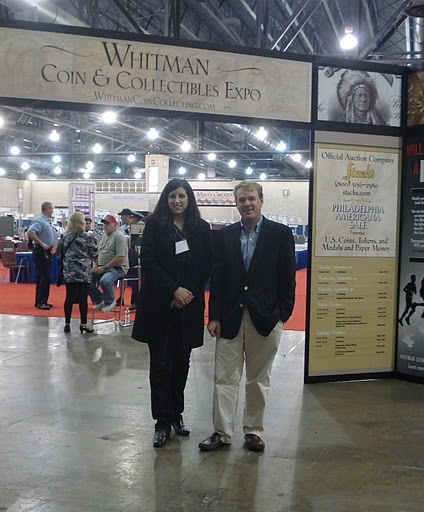 There is my co-author Zee Poerio. I had a great time in Philadelphia and look forward to a return visit. Whitman show was great and met a lot of fun and interesting people.

June 30

I spoke at the Mount Pleasant Senior Center about Double Daggers and told the story of the Ides of March thorugh iamges of ancient Roman coins of Cleopatra, Caesar, Brutus, and Marc Antony.

June 3

I gave a talk to the second grade class at Laurel Hill Elementary School. My talk was about the mythological creatures in A Griffin In Her Desk.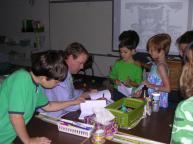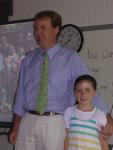 April 10-11

I had a booth at the Myrtle Beach Coin Show at the Holiday Inn West.