Copyright © 2011 James R. Clifford. All Rights Reserved.

A National Indie Excellence Award-Winning Finalist 

ORDER

I accept checks and credit cards through Paypal.com, an internet service that is free, fast, easy, and 100% safe to use. Just click on the "BUY THIS" button next to the book you want and follow the instructions. 

I also accept checks,gold, money orders, cash, food stamps, foreign currency or beer through regular mail. 

JR RUTHERFORD BOOKS



888-564-5231
3017 ASHBURTON WAY



JRCLIFFORD@COMCAST.NET
MOUNT PLEASANT, SC 29466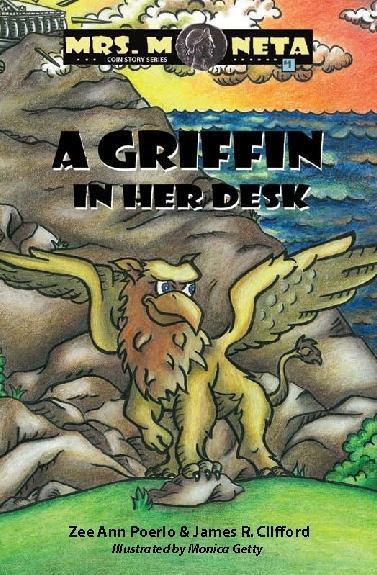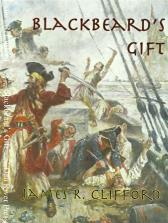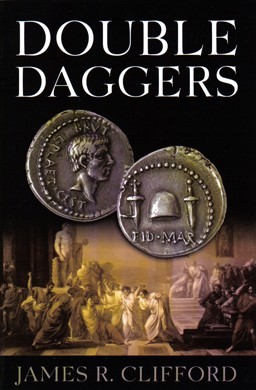 A GRIFFIN IN HER DESK

ISBN: 978-1-4392-5572

$10 INCLUDING A FREE

SHIPPING

DOUBLE DAGGERS

ISBN: 0-89754-217-7

PRINT $10     KINDLE 0.99












DOUBLE DAGGERS is the story of a curse that spans the ages . . . 

The curse begins with the assassination of Julius Caesar on the Ides of March. The chief conspirator in the assassination is Marcus Brutus who mints a coin celebrating his role in the heinous plot.

Today, that coin is known as the Eids of March or Double Dagger Denarius and it is the most famous coin in all of ancient antiquity. DOUBLE DAGGERS is the story of four men's unrelenting obsession to acquire the coin, and what befalls them once they finally have it in their possession.

The four men are: Marcus Brutus, a knight traveling on the Crusades, an SS lieutenant under Hitler, and a modern day Wall Street trader. But these men have something more in common than just their obsession to possess the famous coin---

And that is the true mystery and curse of the Double Daggers. 

Mrs. Moneta does have A GRIFFIN IN HER DESK and when she shares it with Ivan and his classmates, the children become part of a learning adventure which takes them to Mount Olympus where they use their problem solving skills to help Gryphon protect Zeus' gold from the thieving Arimaspians. Will they succeed? Or will Zeus' treasure be stolen? 

A Griffin In Her Desk is the first book in the Mrs. Moneta Coin Story Series bringing ancient history, mythology, and a dead language to life.

A good old fashioned adventure story.

John Rutherford accepts a job at a trading company where he falls in with some nefarious characters who want to destroy him. He is forced to flee his hometown of Bristol England aboard a ship destined for colonial Charleston. When he reaches Charleston that's when his real adventures begin-----

He is shanghaied by Blackbeard and forced to become part of his crew---there's damsels in distress, sea battles, hidden treasure, duels treasure and finally he is forced to face his enemies from England in one last final showdown. 

BLACKBEARD'S GIFT

ISBN:0-8975-199-5

$10 INCLUDES FREE 

SHIPPING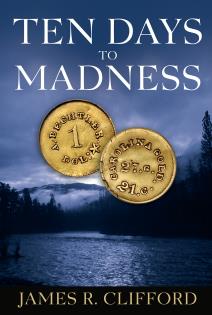 Print $10    Amazon Kindle 0.99

Only Charlie Parker knows that his image as a successful, well-respected family man is a complete lie and with his life collapsing around him he travels to the secluded mountain house that has been owned by his family for generations. Hidden in his father's library Charlie unearths a bizarre diary that claims a rogue tribe of Cherokee Indians stole a fortune in gold coins before the Civil War and hid the treasure in an ancient burial cave in a remote part of the Appalachian Mountains. 

Compelled by forces he doesn't understand, Charlie embarks upon a self-destructive march to uncover the truth as he discovers his family's darkest secrets.  His ancestor's heinous crimes force Charlie to face the demons unleashed by his family from so long ago and he is haunted by nightmares, tormented by a strange man claiming ownership of the diary and terrorized by Cherokee spirits known in Indian mythology as The Nunnehi.  The horrifying encounters send Charlie spiraling into an alcohol fueled frenzy to find the Cherokee gold, no matter the cost.  

Does the gold exist? Are the bizarre events really happening to Charlie or has his mind finally collapsed under the pressures of mental illness, alcohol abuse and a failed business? Those questions linger in the reader's mind until the final page as Charlie battles internal demons and external monsters to discover the truth about himself, and the legend of the Cherokee Gold.   

Credit card orders 

click Buy This

Credit card orders 

click Buy This

Credit card orders 

click Buy This

Credit card orders 

click Buy This